(If you haven't read Day 1, here you go.)
On my second day, I got up at 5 to get ready for my dolphin watching/island hopping tour. I had to skip breakfast since my pick-up arrives about the same time they serve it. I just stuck a few crackers into my bag to have something to eat in case I get hungry during the tour. At precisely 6 AM, a tricycle arrived to take me to Alona Beach, the jump-off point for the tour.
By the time I got there, the beach was already teeming with tourists, as well as the tour guides waiting to take them onto the anchored boats. I had to wait around 10 minutes until a boatman called to me and put me on a boat along with about 14 other island hoppers.
We set off in search of the dolphins, which frequent a certain area very early in the morning. It felt like we had been at sea for 30 to 45 minutes when our boatman delivered the bad news: there were no dolphins in sight. He was in contact with nearby boats, who had reported the same thing. Damn. There really wasn't anything we could do about it, so we went ahead to Balicasag Island. I'm really bad at keeping track of time, so let's just say we got to the island at about 8 AM.
Once we docked, we were led to what looked like a dining area (locals kept coming at us with breakfast menus), where our boatman asked us for the island entrance fee (Php 200). He then informed me that some of the other tourists had availed of the Turtle Sanctuary snorkeling for Php250. I agreed. Why not? I needed something to fill the void left by those damn absentee dolphins. By the way, I hadn't paid any of the fees at this point; I left my money back at the inn, forgetting that the fee I paid through bank deposit only covered boat rental. The boatman agreed that I could pay when we get back.
Anyway, everyone going to the Turtle Sanctuary was told to leave their bags at the dining/waiting area so they wouldn't get wet. They let me bring mine, though, since it was waterproof. Five of us headed to a small boat, where another boatman would be taking us to where the turtles swim. Both guys advised us to take life vests with us just to be safe since the water would be deep. One of the tourists and I each took one just as precaution, though neither of us use them when we got there (I just find it easier to swim without it).
I saw about five or six turtles lazily swimming close to the bottom of the water, which was about 30 feet deep (?). While I'm far from being Michael Phelps, I consider myself a pretty good swimmer, though I couldn't dive down to get close enough to where they were. I just kind of kept up with them from where I was near the surface. I have to admit, it was pretty cool. I was so jealous of the other tourists who brought waterproof cameras with them. This French tourist bought one of those Ziploc waterproof containers they sell along the beach so she could use her phone under water. Who knew those things actually worked?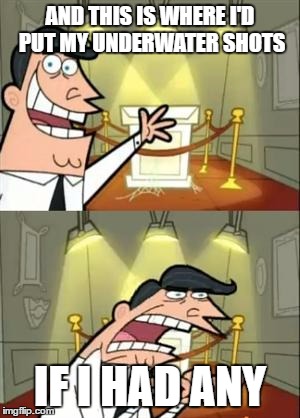 After about 20 or 30 minutes playing tag with Crush, we got back on the boat (the boatman actually told us those of us with no upper body strength to hoist ourselves up by stepping on his thigh, which I shamelessly did) and headed to the island's actual snorkeling area, where the tourists who stayed behind were already swimming.
The boatman warned us that the snorkeling area ended at a sudden (and very deep) drop, which was the scuba diving site. Most of the people already there stayed at the shallow parts, but being the adventurous (and sometimes stubbornly stupid) person I am, I ventured out past the snorkeling site to have a peek down the scuba area. Incredibly deep indeed, but the water was pretty clear, so I could still see fish maybe about 15 to 20 feet down. Since I couldn't really dive that deep, I went back to the snorkel site, where countless fish, sea urchins, and other marine life were putting on a show anyway. Bring your camera; you won't be disappointed.
We went back to the island for a bit of a breather, so I walked for a bit along the shore and took a few pictures and videos. On my way back, the people I was sharing a boat with were already heading back to the boat, so I hauled ass back to the table where my stuff was still sitting, grabbed them, and hurried to the group.
Our next and final stop was Virgin Island. The water was very shallow, not really conducive of swimming, but you can see some stuff down there, mostly seagrass, corals, sea urchins, starfish, and quite a few sea cucumbers (the snake-looking kind). At one point, I was so busy capturing a sea cucumber on video, I didn't notice that a small one had latched itself onto my aquashoed foot. Far from where our boat was moored, there were large trees that looked like mangroves planted in the sand. I decided there wasn't much to see there, though, so I just took a photo from where I was. When everyone was back on the boat, a British tourist said he got to try some fresh seafood a vendor offered him. The place was crawling with people selling pearls set in jewelry too, just in case you're into that kind of thing.
I think we got back to Alona Beach at around 12, 12:30 PM, at which point I walked back to my hotel with the boatman since he hadn't gotten his money yet. Once I settled the bill and he left, I took a shower and went out looking for lunch. After peeking into a handful of places, I settled for this bar and bistro called T3 and had pasta and soda.
I went back to my hotel room (but not before picking up some coffee at Dunkin Donuts) for TV and a short nap. When I woke up, it was time for dinner, and because I didn't want to waste time looking for a place, I decided before leaving the inn that I would just head straight to Dunkin Donuts (I think the crew was finally used to me by then) for a sandwich. I asked for a coffee to go, stopped at a convenience store for a few things (I saw small packets of superworms being sold as snacks; I wish I bought some as pasalubong), and went back to the inn for some TV and to pack some of my things so checkout would be easier the next day.
As much as I enjoyed the day, there are two things I regret: not seeing any dolphins, and not having captured my adventures in snorkeling on camera. They say there are some moments you can't capture as well in photos and are better left committed to memory, but still. Oh well, I'm just going to use those as motivation to come back. Anyway, I still had my day at the beach the next day to look forward to.
All images, unless otherwise stated, belong to eatplaylog.wordpress.com. If you want to share them, please include credit and a linkback. Thanks.